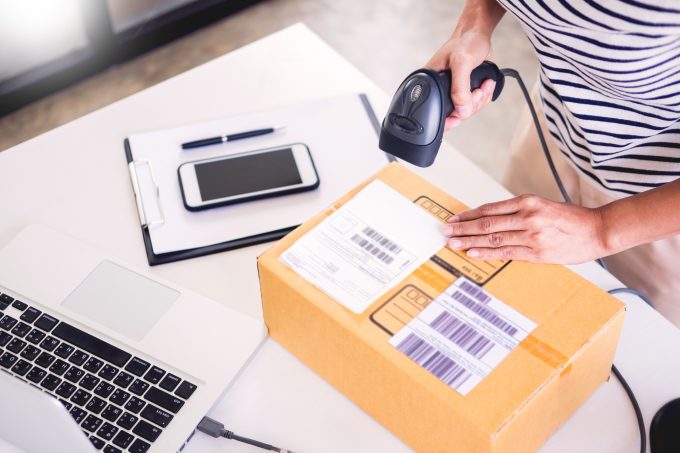 Managing orders and assets in a transparent, real-time and predictive manner are the basics of a number of digital freight marketplaces that have emerged in the past few years.
Locating capacity, either accepting a set rate or bidding on a rate, tracking the freight in real time and for drivers, receiving payment in an acceptable time period are all the basis of digital freight marketplaces and apps that have emerged over the years.
Indeed, the trucking industry, which delivers, on average, over two-thirds of total freight volume in the US each year, has often been described as fragmented and inefficient. As a result, much like ocean freight, air freight, freight forwarding and the rest of the supply chain, it has attracted investments from venture capitalists, private equity firms and others.
In a 2017 Freightwaves article, Brian Straight wrote: "The latest craze in logistics is the 'uberisation of trucking', ie digital freight brokers (DFMs). In reality, though, DFMs are not new, with the first iteration of them appearing in the early 2000s with companies such as Power2Ship and TransMarkets."
In a separate article, Jenny Xu, Freightwaves' former chief strategy officer, reported that the total amount of freight tech investment during first quarter 2019, $1.6bn, was greater than the full-year 2017 record of $1.3bn, and more than half the $2.9bn in venture capital invested in 2018.
Although there had been a growing awareness of digital freight platforms, this, and the willingness to try these platforms, was amplified during the capacity crunch in 2018 when shippers were scrambling to find trucking capacity for the influx of freight entering the US ahead of tariff mandates.
However, digital freight marketplaces are not a new phenomenon. Instead, one can attribute the actual growth in terms of the number of such digital businesses to the acceptance and embracement of software as a service (SaaS or cloud-based computing). SaaS actually dates back to the 1990s, but has steadily gained acceptance over the years.
SaaS offers a common platform where app users can collaborate and manage their supply chain with ease. The introduction of the smartphone further increased the popularity of SaaS-built apps and websites. Among the biggest benefits has been the flexibility and accessibility to adapt requirements to meet customers' growing needs and to work on devices no matter the time or where one is located.
The birth of today's digital freight marketplaces dates back to 2004, to a patent application that became a patent in 2010 – U.S. patent 7.755,518 B2 – Dynamic and Predictive Information System and Method for Shipping Assets and Transport.
In total there are 37 claims in the patent. The five primary ones are:
a dynamic, predictive information system and a method for assigning assets to goods subject to transport orders;
to preemptively process and assign shipping assets, that is, drivers, tractors and trailers, available from a plurality of carriers to carry a load of goods subject to transport orders from a plurality of shippers;
to provide a method and a system which is transparent to the carrier and the shipper and the system administrator such that the carrier and shipper can identify the location of the goods subject to transport and view, on an electronic basis, electronic shipping documents showing classic events in the handling of the goods subject to the transport order;
to provide a method for electronically assigning shipping assets and an information system therefore which is independent of any hardware operating the computer program or employing the electronic method; and
to provide just-in-time asset assignment of shipping assets to transport orders.
The patent's origins dates back to Power2Ship, a web-based collaborative marketplace that provided "supply chain, tracking and other logistics information that enabled freight carriers, shippers and their customers to make better-informed, cost-effective transportation/logistics decisions."  Through the company's MobileMarket solution, Power2Ship offered customers, such as The Great Atlantic and Pacific Tea Company, the ability to monitor freight movements on their own trucks, assign loads to qualified carriers to supplement their assets and process freight payments.
The Great Atlantic and Pacific Tea Company was Power2Ship's first big customer. Arnie Werther, vice president of supply chain and logistics for the grocer at the time, described Power2Ship's solution as "an efficient way to manage capacity and overall transportation costs." Today, Mr. Werther is senior vice president of sales for Last Mile Logistics, an authorised agent for SunteckTTS.
Please note, this was in 2003, not 2019.
Alas, Power2Ship had grown quickly and by 2007, the company had changed its name to Fittipaldi Worldwide Logistics and, in the following year, it was absorbed into NuState Energy Holdings. Last year, that company changed to Visium Technology, with a new management team and new direction.
Meanwhile, the patent is still very much alive and lives with new owner Michael J. Darden, inventor and former president of Power2Ship, and today founder of Block Knowhow and DFM Data Corp.
He said: "Since buying this asset, I have written two licence agreements – one for Block Knowhow to 'make' and 'use' and 'sell' products related to the claims of the patent into commercial solutions, and one for DFM Data Corp to proactively licence rights to companies which engage in digitally matching transport orders to shipping assets".
John Larkin, operating partner with the Clarendon group, noted: "Michael's idea will improve the functionality and accuracy of many company's disparate efforts to digitise the domestic freight brokerage space. His knowledge of data, systems, and freight transportation is a powerful combination.'
Indeed, Trent Charlton, president of Transcend Consulting, described digital freight management as "more thoughtful in terms of freight matching for truck drivers. Drivers are not a commodity".
As digital freight marketplaces hit their stride, they still face hurdles and still are limited in many ways.
"They are all working in a vacuum," said Mr. Charlton. "Eighty percent of capacity is from firms with 20 trucks or fewer. Drivers are juggling various apps."
Could there be some kind of glue to bring visibility into all of this? The patent is now in full force until July 2025, and this wave of the DFM technology is only three years old.
Original Source: https://theloadstar.com/comment-digital-freight-marketplaces-are-not-a-new-phenomenon/